Real Estate Business > Marble House
Total
4
Found
All
A
B
C
D
E
F
G
H
I
J
K
L
M
N
O
P
Q
R
S
T
U
V
W
X
Y
Z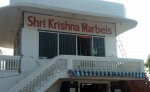 Shri Krishna Marbles Moga Road, Bajwan Kalan, Shahkot Distt. Jalandhar Location Tip: Shri Krishna Marble House is almost 2.5 km far from Shahkot City on the way to Moga on the right hand side. Material Available : Different Types of Marble is available Different Types of Flooring Tile Tel: 01821-266500 Contact Persons: Vinod Mobile: 98883-40966 Sunil Mobile: 98883-40968 Rajat Mobile: 98883-40972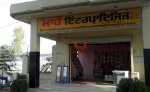 Madho Enterprises Shahkot Road Malsian - 144701 Distt. Jalandhar Contact Details: Tel: 01821-272555 Josinder Singh Mobile: 98780-62008 Harpreet Singh Mobile: 98147-88881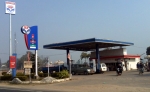 Goyal Marble House Backside Goyal Filling Station Shahkot Road Malsian - 144701 Distt. Jalandhar Deals In: Here all types of Building material is available in cheap rates. Bricks, Sand, Cement, Stone aggregate (Bajri) , Pebbles (Bajri), Designer Home and Professional Tiles all kind is available here. Note: Special arrangement of Trained persons of Marble Fitting and Builders are here. Contact Details: Mobiles: 98142-60116, 98145-20116 Others:...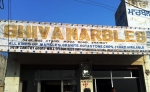 Shiva Marbles Near Bus Stand , Moga Road Shahkot - 144702 Distt. Jalandhar Deals In: All Kinds of Marbles, Granite, Kota-Stone, Chips and Crazi Available. Contact Persons: Subash Arora S. Gaurav Arora Tel: 01821-261242 Mobiles: 99885-56352, 98153-25421, 94781-32739
---
Update Us About This Category of Shahkot City
(
More About This Category Page
)
Special Note :
Fill this form to send us more about this page, if you have any updated information of upper page Category of business or place of Shahkot City. This form will send instant email to
Team of ShahkotCity
and then Team will do appropriate action regarding this Category page to update places or add new places etc.
Thank you very much to everone for love & support.
---