Shops and Businesses > Timber Traders
Total
4
Found
All
A
B
C
D
E
F
G
H
I
J
K
L
M
N
O
P
Q
R
S
T
U
V
W
X
Y
Z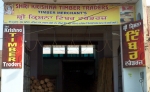 Shri Krishna Timber Traders Malsian Road, Shahkot Distt. Jalandhar Tel: 01821-261015 Fax: 01821-266500 Contact Persons: Parmod Mobile: 98883-40967 Mithun Mobile: 98883-40974 Photo Gallery: Gallery Loading...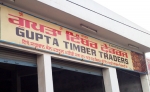 Gupta Timber Traders A House of Teak Wood Mandi Road, Near Police Station, Shahkot Distt. Jalandhar Tel: 01821-261139 Contact Persons: Parmod Gupta Mobile: 94640-35739 Munish Gupta Mobile: 94640-33339 Email Address: (click on read more to view email address)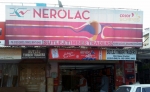 Sutlej Timber Traders Main Bazzar Shahkot - 144702 Distt - Jalandhar Contact Person : Gaurav Jindal Contact No : 01821-260003, 509603 Mobile : 98141-09460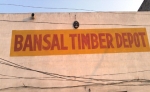 Bansal Timber Depot Near State Bank of Patiala, Shahkot -144702 Distt. Jalandhar Contact Person: Amandeep Singh Nirmal Singh Jagdev Singh Bansal (Prop.) Mobiles: 99885-84300, 99884-13428
---
Update Us About This Category of Shahkot City
(
More About This Category Page
)
Special Note :
Fill this form to send us more about this page, if you have any updated information of upper page Category of business or place of Shahkot City. This form will send instant email to
Team of ShahkotCity
and then Team will do appropriate action regarding this Category page to update places or add new places etc.
Thank you very much to everone for love & support.
---