Religious > Mandir
Total
2887
Views
Shri Harinaam Sankirtan Mandli Shahkot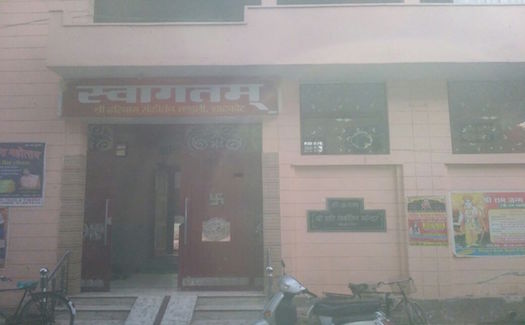 Shri Harinaam Sankirtan Mandli Shahkot
[ Nishkaam Seva of Thakur ji & Sankirtan ]
Nawan Kila Vilage Road,
Near Gaushaala,
Shahkot - 144702
District : Jalandhar
State : Punjab
India.
Motive of Harinaam Sankirtan Mandli : Motive and aim is Thakur ji ki kirpa and enlightenment. Real sankirtan that Surdas ji, Meera ji and Tulsidas had for universe. Nishkaam seva of thakur ji and sankirtan.
Timings of Sankirtans :
Summer Timings : 8:00pm to 10:00pm
Winter Timings : 7:30pm to 9:00pm.
Special Note : Special sankirtans of 2 hours. We do sankirtans at home also.
Photo Gallery of Shri Harinaam Sankirtan Mandli Shahkot:
+ click on small snap to make it enlarge +
please wait gallery loading...
---
Update Us About This Page of Shahkot City
(
More About This Business/Office/Place
)
Special Note :
Fill this form to send us more about this page, if you have any updated information of upper page business or place of Shahkot City. This form will send instant email to
Team of ShahkotCity
and then Team will do appropriate action regarding this page to update details or contact numbers etc.
Thank you very much to everone for love & support.
---