Transportation > Tour and Travels
Total
8
Found
All
A
B
C
D
E
F
G
H
I
J
K
L
M
N
O
P
Q
R
S
T
U
V
W
X
Y
Z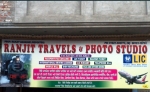 Ranjit Travels Main Bazar Shahkot - 144702 Distt. Jalandhar Available Facilities: Passport File On Line Air Ticket Railway Ticket International Driving License Fax Email Contact Person: Ranjit Bahadur Tel: 01821-509733 (Office) Mobile: 98151-15733 Email Address: (click on read more to view email address)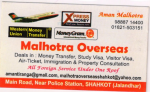 Malhotra Overseas ( All Foreign Service Under One Roof ) Main Road, Near Police Station, National Highway - 71, Moga Road Shahkot - 144702 Distt. Jalandhar Deals In: Money Transfer, Study Visa, Visitor Visa, Air-Ticket, Immigration. Contact Details: Aman Malhotra Mobile: 0091 98887-14400 Telephone : 0091 1821 503151 Email Address 1 : (click on read more to view email address) Email Address 2 : malhotraoverseasshahkot@yahoo.com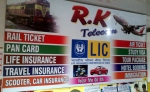 RK Telecom - Tour and Travels Opp. Police Station Moga Road Shahkot - 144702 Distt. Jalandhar Available Facilities: Air Ticket Railway Ticket Tour Packages Hotel Bookings Travel Insurance Contact Person: Raju Mobile: 98767-48070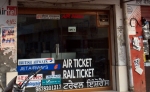 Jeevan Jyoti Travels Head Office Opp. Old UCO Bank Building, Malsian Road Shahkot - 144702 Distt. Jalandhar IATA: Travel and Tourism Management Diploma Holder Features and Facilities: Air Tickets Rail Tickets (Govt. Approved) Money Gram Tour Package Embassy Appointment Travel Insurance Contact Person: Manjit Singh (Lada) Mobiles: 98782-01217, 98727-98501, 98883-26832 Email Address: (click on read more to view email address)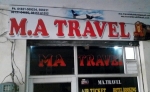 MA Travel S.C. 1/1, Baba Mast Lal Market, Opp. Police Station Shahkot - 144702 Distt. Jalandhar Features and Facilities: Air Tickets Rail Reservation Immigration Hotel Booking Tour Package Travel Insurance Indian Passport Contact Persons: Tel: 01821-509231, 01821-509234 Fax: 01821-509234 Om Parkash (Tara) Mobile: 98151-04660 Parminder Singh (Happy) Mobile: 98157-61552 Email Addresses: (click on read more to view email address) ma.travelshahkot@gmail...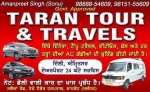 Taran Tour & Travels - Shahkot Salaichan Road, Near Tagore Hospital, Shahkot - 144702, District :: Jalandhar, Punjab ( INDIA ). Cabs Avaialable Cars :: Innova, Tempoo Travel, Etios and all kinds of AC Cabs avaialble here. Special Arrangement for Marriage Ceremony Rental Cars available. Government Approved - Cab Services (Tour & Travel) Contact Person ::- Amanpreet Singh ( Sonu ) Mobile : 0091 98888 54609 Mobile : 0091 98151 55609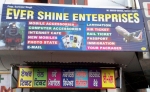 Evershine Enterprises Opp. Old SBI, Moga Road Shahkot - 144702 Distt. Jalandhar Facilities: Air Ticket Rail Ticket Tour Package Travel Insurance Contact Person: Surinder Singh Mobiles: 98556-08990, 98727-15171 Email Address: (click on read more to view email address)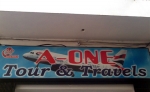 A One Tour and Travels Sant Lal Market Opp. Old State Bank of India Moga Road Shahkot - 144702 Distt. Jalandhar Contact Details: Tel: 01821-509818 Fax: 01821-503112
---
Update Us About This Category of Shahkot City
(
More About This Category Page
)
Special Note :
Fill this form to send us more about this page, if you have any updated information of upper page Category of business or place of Shahkot City. This form will send instant email to
Team of ShahkotCity
and then Team will do appropriate action regarding this Category page to update places or add new places etc.
Thank you very much to everone for love & support.
---