Shops and Businesses > Flour Oil Spices Mills
Total
4969
Views
Choudhary and Company Shahkot - Sher Besan Shahkot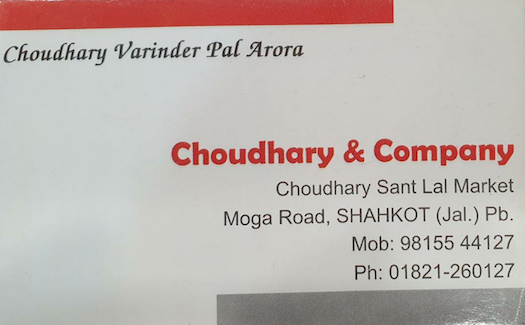 Choudhary & Company Shahkot
Choudhary Sant Lal Market,
Moga Road,
Town - Shahkot ( Pin - 144702 )
District - Jalandhar
State - Punjab
India.


Deals In :- Manufacturer & Supplier of Gram Flour. 100% Hygienic Manufacturing from Superfine Dry Gram Dal With Latest Cooling Technology. FSSAI Approved. Well Known Brand Carry with the Name - Sher Besan.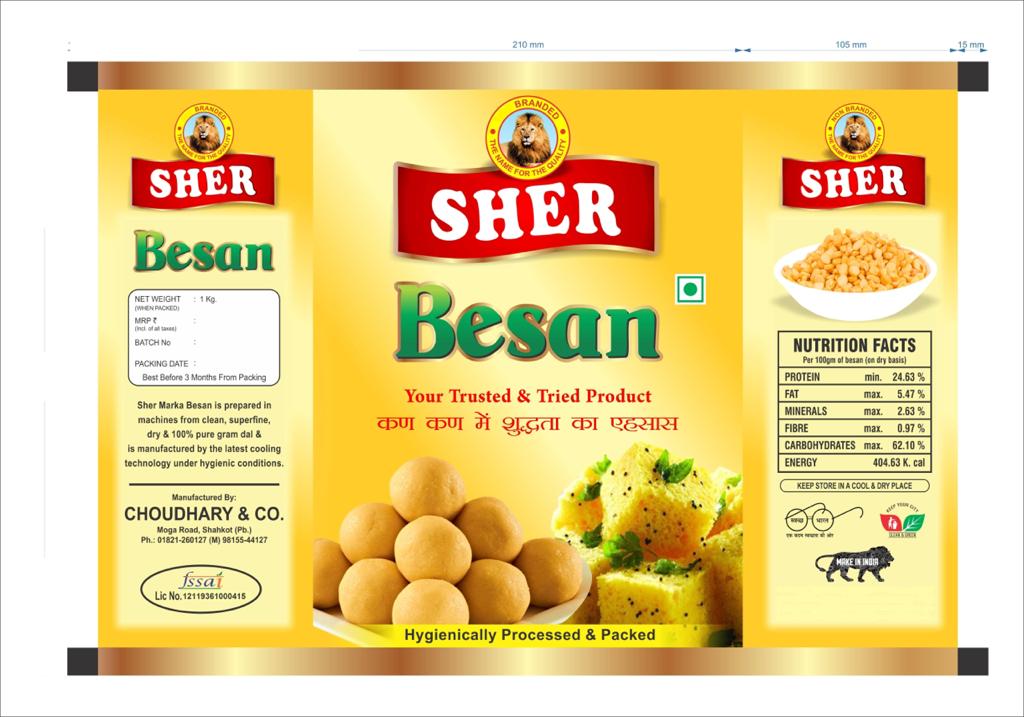 Contact Person ::
Varinder Pal
Mobile - 98155 44127
Phone - 01821 260127
---
Update Us About This Page of Shahkot City
(
More About This Business/Office/Place
)
Special Note :
Fill this form to send us more about this page, if you have any updated information of upper page business or place of Shahkot City. This form will send instant email to
Team of ShahkotCity
and then Team will do appropriate action regarding this page to update details or contact numbers etc.
Thank you very much to everone for love & support.
---