Shops and Businesses > Glass and Alumenium
Total
6
Found
All
A
B
C
D
E
F
G
H
I
J
K
L
M
N
O
P
Q
R
S
T
U
V
W
X
Y
Z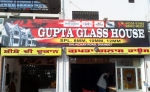 Gupta Glass House Spl. in 8MM, 10MM, 12MM Deals in : Grooving Works, Acid Work, Crystal Fusion etc. Address : Salaichain Road, Shahkot - 144702 (JAL) Contact Person : Ragesh Gupta 98558-93460, 98882-96251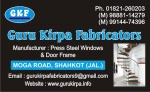 Guru Kirpa Fabricators [ Manufacturer : Press Steel Windows & Door Frame ] Moga Road, Shahkot - 144702, District - Jalandhar, State - Punjab, INDIA. Deals In : Manufacturer of Press Steel Windows & Door Frame. Specialise in Steel Windows & Door Frame. Metal fabrication is the building of metal structures by cutting, bending, and assembling processes. It is a value added process that involves the construction of structures from various raw materials...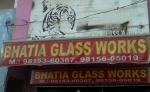 Bhatia Glass Works Deals in : 8MM, 10MM, 12MM Opp. Sangam Palace Shahkot (Jal.) Contact No : 98153-60367, 98156-05019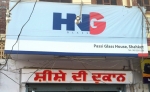 Passi Glass House All Kinds of Glass 8MM, 10MM, 12MM in Modi Guard Spl. in Itching , V. Groving etc... Contact Person : Parshotam Lal Passi 98156-94985, 98153-61538 (Sunny) Head Office : Moga Road Shahkot Branch Office : Civil Hospital Road Shahkot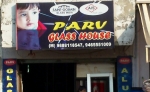 Parv Glass House Deals in: Glass and Alumenium Work - Fitting, Repair Opp. New Bus Stand, Shahkot (Jalandhar) Contact Person: G.K. Goel Mobiles: 98881-18547, 94655-51009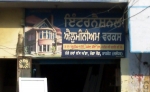 International Alumenium Works Fitting & Repair Opp. Thind Hospital, Near Bus Stand, Shahkot Distt. Jalandhar Contact Person: Mukhtiar Singh Marok Mobile: 98152-99062 Tel: 01821-260539 (R)
---
Update Us About This Category of Shahkot City
(
More About This Category Page
)
Special Note :
Fill this form to send us more about this page, if you have any updated information of upper page Category of business or place of Shahkot City. This form will send instant email to
Team of ShahkotCity
and then Team will do appropriate action regarding this Category page to update places or add new places etc.
Thank you very much to everone for love & support.
---