Education > Schools
Total
1825
Views
GPS Bajwa Khurd Primary School Shahkot 1 Block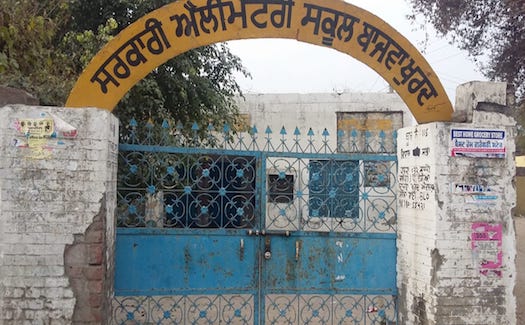 GPS Bajwa Khurd Primary School (Block Shahkot 1 )
(Government Primary School - Bajwa Khurd)
Village : Bajwa Khurd
Tehsil : Shahkot City
District : Jalandhar
State : Punjab
INDIA.
GPS Bajwa Khurd ( School Information is as Below ) :-
Managment : Department of Education
E.D. Block : SHAHKOT - 1
Village Name : Bajwa Khurd
Category : Primary School (Government)
Type of School : Co-Educational
District : JALANDHAR
State : PUNJAB
----------------------
School Information is as Below :
School Name : GPS Bajwa Khurd
School Code : 030 40600 701
Name of Head Teacher : KIRAN ARORA
Contact Number : 73408 30389
Year of Recognition : Year 1971
Year of Upgradation : N/A
Lowest Class : Pre-Primary
Highest Class : 5th Standard
----------------------
For Further Information Go To E-Punjab Schools Website OR Personally visit to School.
Visit :: ePunjab Schools :: Website Link Below ::
http://www.epunjabschool.gov.in/GS_SchoolWebsite/Default.aspx
---
Update Us About This Page of Shahkot City
(
More About This Business/Office/Place
)
Special Note :
Fill this form to send us more about this page, if you have any updated information of upper page business or place of Shahkot City. This form will send instant email to
Team of ShahkotCity
and then Team will do appropriate action regarding this page to update details or contact numbers etc.
Thank you very much to everone for love & support.
---