Automobiles > Tractors
Total
5
Found
All
A
B
C
D
E
F
G
H
I
J
K
L
M
N
O
P
Q
R
S
T
U
V
W
X
Y
Z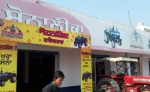 Majha Doaba Tractors - Sonalika Authorised Dealers: Sonalika International Tractors Malsian Road Shahkot - 144702 Distt. Jalandhar Deals in: Sale & Service of Sonalika International Tractors Contact Person: Sukhdev Singh Sidhu Mobile: 99151-60388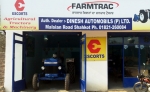 Dinesh Automobiles Pvt. Ltd. Authorised Dealer of Escorts Farmtrac Tractors, Shahkot Malsian Road, Shahkot - 144702 Distt. Jalandhar About Escorts Formtrac Tractors: Farmtrac series from Escorts Ltd. has been the revolution in the Indian farming and agriculture sector since its development. The series is a new definition for power and status which are also the values of this series. Contact Person: Vinod Jain Branch Manager Tel: 01821-260084 Mobile: 98146...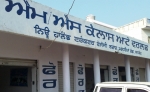 Kailash Auto World - New Holland Branch Office - Authorised Dealers: New Holland Tractors Opp. Shri Krishna Timber Traders Malsian Road Shahkot - 144702 Distt. Jalandhar Deals in: New Holland Tractors agency branch office shahkot Contact Person: Surinder Singh Virdi Branch Manager Mobile: 98154-42530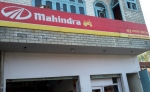 Guru Nanak Tractors - Mahindra Authorised Dealer of Mahindra Tractors, Jeep Engine, Spare Parts Moga Road, Shahkot (Distt. Jalandhar) Deals in: Mahindra Tractors, Jeep Engine, Spare Parts Contact Person: Rashpal Singh Mobile: 99154-28965 Gurbachan Singh Mobile: 99883-62096 Amrik Singh Mobile: 80545-38637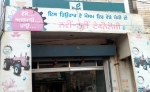 Bajwa Chatha Automobiles - Massey Ferguson Authorised Dealer of Massey Ferguson Tractors Near UCO Bank, Malsian Road Shahkot - 144702 Distt - Jalandhar Contact Persons: Balkar Singh Chatha Mobile: 94172-60715 Major Singh Bajwa Mobile: 98554-00303
---
Update Us About This Category of Shahkot City
(
More About This Category Page
)
Special Note :
Fill this form to send us more about this page, if you have any updated information of upper page Category of business or place of Shahkot City. This form will send instant email to
Team of ShahkotCity
and then Team will do appropriate action regarding this Category page to update places or add new places etc.
Thank you very much to everone for love & support.
---