Shops and Businesses > General Stores
Total
4259
Views
Guddu Di Hatti - Rajeev Kumar Jain s/o Sardari Lal Jain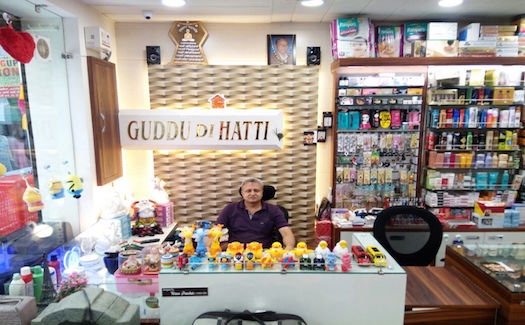 Guddu Di Hatti - Rajeev Kumar Jain s/o Sardari Lal Jain
[ General Merchants / General Store ]
Main Bazar,
Shahkot - 144702,
District Jalandhar,
State Punjab,
India.
General Store Deals In : Original Cosmetics of All Kinds, Toys, Best Gift Items, Artificial Jewellery, Crockery, Clocks and other General items.
Gallery of Guddu Di Hatti - Rajeev Kumar Jain s/o Sardari Lal Jain Shahkot:
+ click on small snap to make it enlarge +
please wait gallery loading...
Contact Person :
Mr. Rajeev Kumar Jain
s/o Sardari Lal Jain
Mobile : 0091-94172-62798
---
Update Us About This Page of Shahkot City
(
More About This Business/Office/Place
)
Special Note :
Fill this form to send us more about this page, if you have any updated information of upper page business or place of Shahkot City. This form will send instant email to
Team of ShahkotCity
and then Team will do appropriate action regarding this page to update details or contact numbers etc.
Thank you very much to everone for love & support.
---