Shops and Businesses > Grocery Stores
Total
9
Found
All
A
B
C
D
E
F
G
H
I
J
K
L
M
N
O
P
Q
R
S
T
U
V
W
X
Y
Z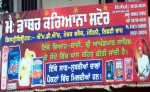 Dabur Karyana Store Main Bazar Shahkot - 144702 Distt. Jalandhar Deals In: All kinds of Grocery items. Distributor: M.D.H., Nature Fresh, Mohini Nifti Tea Contact Persons: Tel: 01821-260005, 01821-260245 Happy President Karyana Union Shahkot (Grocery Stores Union) Mobile: 98156-48530 Babloo Mobile: 98882-70992 Maddi Mobile: 88722-25025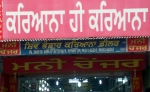 Shiv Bhandar Karyana Dealer Wholesale and Retail Counter of Grocery Main Bazar Shahkot - 144702 Distt. Jalandhar Deals In: Wholesale and Retail Counter of Grocery Items Contact Persons: Mr. Lashman Dass Bathla Madan Lal Anmol Rattan (Yogi) Tel: 01821-260210 Mobile: 98141-65210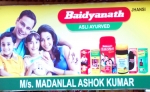 M/s. Madan Lal Ashok Kumar Jain Main Bazar Rishi Valmiki Chowk Shahkot - 144702 Distt. Jalandhar Deals In: Ayurvedic Medicines, Yunani and Karyana Merchant. Contact Persons: Ashok Jain Mobile: 98146-60872 Kamal Jain Mobile: 99154-56762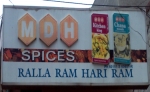 Ralla Ram Hari Ram - Vicky Di Hatti Grocery and General Merchants Sabzi Mandi Shahkot - 144702 Distt. Jalandhar Deals In: All types of Grocery Items and Selective General Items Contact Person: Vikas Aggarwal (Vicky) Tel: 01821-260151 (Shop) Mobile: 97814-36110, 98142-96651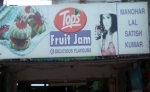 Manohar Lal Satish Kumar - Malsian Wale Main Bazar Shahkot - 144702 Distt. Jalandhar Deals In: All types of grocery items and famous grocery shop. Commonly known as Malsian Waliyan Di Hatti. Contact Person: Rajesh Kumar Mobile: 94174-03110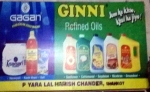 Pyare Lal Harish Chander Bheera Bazar Near Mata Rani Mandir Shahkot - 144702 Distt. Jalandhar Deals In: All types of herbs and grocery items. Contact Person: Dharminder (Lucky) Tel: 01821-261237 Mobile: 94657-86245
M/S Prem Kumar Ashok Kumar Bathla Moga Road Shahkot - 144702 Distt. Jalandhar Deals in: Wholesalers of Grocery items Contact Person: Prem Kumar Bathla Tel: 01821-260078 Mobiles: 98725-42075, 94646-78011 Email Address: (click on read more to view email address)
Roshan Lal Jindal and Sons Bheera Bazar Opp. Mata Rani Mandir Shahkot - 144702 Distt. Jalandhar Distributor of:- Nestle India Ltd. Parle Biscuits Pvt. Ltd. Johnson & Johnson Ltd. Contact Persons: Roshan Lal Jindal Tel: 01821-260013, 01821-260014 Mobile: 98880-00438 Ashwani Jindal Mobile: 98880-00449 Email Address: (click on read more to view email address)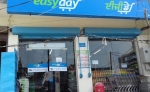 Easy Day Store - Pados Ki Dukan Near Malwa Medical Hall, Moga Road, Shahkot - 144702 District - Jalandhar State - Punjab India -------- Store Grand Opening on September 10, 2016 at 10:00 AM ------------ Deals in : Grocery Store like One Stop Shop for all Grocery, Food, Home Care, Personal Care Items. 365 Days Cheaper Prices for all items. Store Opening Hours : [ 8:00 A.M. to 10:00 P.M. ] --------------...
---
Update Us About This Category of Shahkot City
(
More About This Category Page
)
Special Note :
Fill this form to send us more about this page, if you have any updated information of upper page Category of business or place of Shahkot City. This form will send instant email to
Team of ShahkotCity
and then Team will do appropriate action regarding this Category page to update places or add new places etc.
Thank you very much to everone for love & support.
---