Mailing Services > Courier Services
Total
4
Found
All
A
B
C
D
E
F
G
H
I
J
K
L
M
N
O
P
Q
R
S
T
U
V
W
X
Y
Z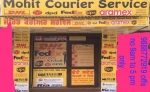 Mohit Courier Service & Cargo [ SOBTI ENTERPRISES ] Sabzi Mandi Shahkot - 144702 Distt. Jalandhar, Punjab, India. Deals In : All types of Courier Services National and International. Contact Person: Mr. Mohit Sobti Mobiles : 1). 0091 74021 73000 2). 0091 98884 32506 2). 0091 98887 72919 [ Only Office Hours (9 AM to 6 PM) ] ---------------------------- Mr. Ramesh Sobti Mob : 0091 94641 44541 ------------------------------ Other Online Contacts :...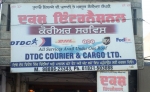 Daksh International Courier Service Opp. Manohar Lal Jain Hospital, Moga Road, Shahkot Contact Person: Kamal Sharma Tel: 01821-503088 Mobile: 98886-23343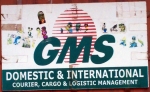 GMS Courier Service Domestics and International Service #546 Kartar Nagar Opp. Indian Overseas Bank Shahkot - 144702 Distt. Jalandhar Facility: Domestics and International Service Provide DHL TNT FEDEX UPS ARAMEX Contact Person: Chetan Aggarwal Tel: 01821-262259 Mobile: 98156-61444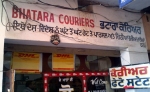 Bhatara Enterprises Franchise Office: Blaze Flash Courier Service Chowdhary Sant Lal Market, Opp. Old State Bank of India Shahkot - 144702, Distt. Jalandhar Contact Persons: Deepak Mobile: 98889-69760 Vishal Mobile: 98763-59522 Vivekanand Mobile: 98728-77920
---
Update Us About This Category of Shahkot City
(
More About This Category Page
)
Special Note :
Fill this form to send us more about this page, if you have any updated information of upper page Category of business or place of Shahkot City. This form will send instant email to
Team of ShahkotCity
and then Team will do appropriate action regarding this Category page to update places or add new places etc.
Thank you very much to everone for love & support.
---