Health Services > Yoga Centers
Total
3
Found
All
A
B
C
D
E
F
G
H
I
J
K
L
M
N
O
P
Q
R
S
T
U
V
W
X
Y
Z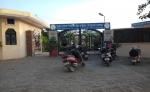 Patanjali Yoga Center Shahkot Nirog Yog Sanstha (Reg.) Village Nawan Kila Road, Tehsil Shahkot -144702 Distt. Jalandhar Free and Healthy way to serve people Free for everyone to join and learn YOGA ASANAS with Other Interesting Health Tips Daily. Patanjali Yoga Center Shahkot is running by Nirog Yog Sanstha Shahkot. The Aim of this social society is to make fit and healthy life for everyone. Photo Gallery of Patanjali Yoga Center...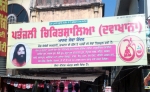 Patanjali Chikitsalyaa Manav Sewa Kendar Shahkot Matharu Street, Main Bazar, Shahkot - 144702 Distt. Jalandhar Contact Details: Tel: 01821-260403 Mobile: 98151-88103 Email Address: (click on read more to view email address)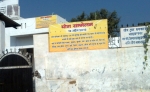 Yog Sabha Shahkot Registered Yog Sabha Dushehra Ground, Shahkot - 144702 Distt. Jalandhar
---
Update Us About This Category of Shahkot City
(
More About This Category Page
)
Special Note :
Fill this form to send us more about this page, if you have any updated information of upper page Category of business or place of Shahkot City. This form will send instant email to
Team of ShahkotCity
and then Team will do appropriate action regarding this Category page to update places or add new places etc.
Thank you very much to everone for love & support.
---