Shops and Businesses > Beauty Salons and Parlours
Total
2
Found
All
A
B
C
D
E
F
G
H
I
J
K
L
M
N
O
P
Q
R
S
T
U
V
W
X
Y
Z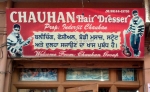 Chauhan Hair Dresser Civil Hospital Road Shahkot - 144702 Distt. Jalandhar Specialise In: Hair Cutting, Bleaching, Facial, Body Massage, Straight hairs and Special Arrangement for Bridegrooms. Contact Person: Inderjit Chauhan Mobile: 98728-03809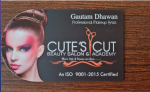 Cutes Cut Beauty Salon, Spa & Academy Moga Road, Shahkot - 144702, District - Jalandhar, State Punjab, INDIA Opening Hours : 9.00 AM To 8.00 PM Call Us to Get Appointment or Visit Directly to Us for Services. Deals In :: Cutes Cut Beauty Saloon, Spa & Academy Shahkot are professional in all manners and best in Shahkot. Our services have variety with supreme quality. Services contains like Make-up Services, Bridal Services, Wedding ...
---
Update Us About This Category of Shahkot City
(
More About This Category Page
)
Special Note :
Fill this form to send us more about this page, if you have any updated information of upper page Category of business or place of Shahkot City. This form will send instant email to
Team of ShahkotCity
and then Team will do appropriate action regarding this Category page to update places or add new places etc.
Thank you very much to everone for love & support.
---