Shops and Businesses > Wholesalers and Stockists
Total
5
Found
All
A
B
C
D
E
F
G
H
I
J
K
L
M
N
O
P
Q
R
S
T
U
V
W
X
Y
Z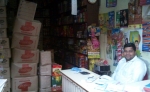 Ashish Trading Company Salaichan Road Shahkot - 144702 Distt. Jalandhar Stockists: Novino Cell, B.M.C. Masale, Anchor Paste, Chavi Matches, Monet Brush Perfumes, Surya Roshini, Marico, Dyna Soap, Neha Mehandi, Black Rose, Yellow Diamond Chips, Casper, Joy Cosmetics, Zorric Blade, Suganda, Janta Food Colours Contact Person: Ashish Gogia (Sonu) Tel: 01821-260803 Mobile: 94631-77421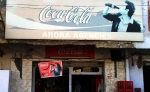 Arora Agency Wholesaler and Retailer Authorised Dealers:- CocaCola Company Products Near Old S.B.I., Moga Road, Shahkot - 144702 Distt. Jalandhar Deals In: Wholesaler and Retailer of CocaCola Company Products in Shahkot City. Authorised Dealers: CocaCola Company Products Contact Persons: Gaurav Arora Mobile: 98159-63264 Vikrant Arora Mobile: 98881-08175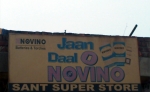 Sant Super Store Wholesale and Retail Salaichan Road Shahkot - 144702 Distt. Jalandhar Deals In: Karyana, General, Stationery, Confectionery, Tobacco Products, Universal Pen, Products, Perfiti (3) etc. Contact Persons: Balwant Rai Gogia Pankaj Gogia Tel: 01821-260803 Mobile: 98882-21762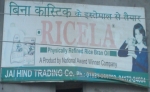 Jai Hind Trading Company Saidpur Road Near Airtel Tower Shahkot - 144702 Distt. Jalandhar Contact Details: Mobile : 94172-24664 Tel: 01821-260703
Grover Traders Distributor Shahkot Near Sabzi Mandi, Shahkot - 144702 District - Jalandhar, Punjab, INDIA. Wholesale & Stockist Distributor Deals In : Tea Companies ( Sargam, Shahjadi, Shahkti, Tata Gold, Tata Premium, Tata Agni, Lincon, Dip ) Soaps All ( Viva, Show Glory, JO, BCSI, Vansh, Ultra White, White, Tara, Shiva ) Washing Powders ( Jheel, Active Well, Kesri XL, Kesri Gold ) R Pure Masala Salts ( Tata Salt, Tata Lite Salt, I Shahkti Salt, Mota Salt, Pakistani Salt,...
---
Update Us About This Category of Shahkot City
(
More About This Category Page
)
Special Note :
Fill this form to send us more about this page, if you have any updated information of upper page Category of business or place of Shahkot City. This form will send instant email to
Team of ShahkotCity
and then Team will do appropriate action regarding this Category page to update places or add new places etc.
Thank you very much to everone for love & support.
---