Health Services > City Park
Total
1
Found
All
A
B
C
D
E
F
G
H
I
J
K
L
M
N
O
P
Q
R
S
T
U
V
W
X
Y
Z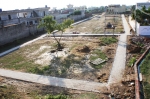 Shahkot City Park, Saidpur Road, Shahkot - 144702 District: Jalandhar State: Punjab India Special Note: Their Team need funds for this community work, currently their Team is collecting 2100/- Rupees from each home. Please check the pictures of ongoing work in park. if anybody would like to contribute in development of this CITY PARK Project, you can contact to these numbers : 1. +91 98884 29701 - Mr. Gurcharan Singh 2. +91 98150 88766 ...
---
Update Us About This Category of Shahkot City
(
More About This Category Page
)
Special Note :
Fill this form to send us more about this page, if you have any updated information of upper page Category of business or place of Shahkot City. This form will send instant email to
Team of ShahkotCity
and then Team will do appropriate action regarding this Category page to update places or add new places etc.
Thank you very much to everone for love & support.
---