Food and Drinks > Snacks and Fast Food
Total
10
Found
All
A
B
C
D
E
F
G
H
I
J
K
L
M
N
O
P
Q
R
S
T
U
V
W
X
Y
Z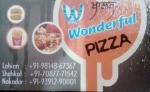 Khalsa Wonderful Pizza Near Mission Hospital Shahkot - 144702 District - Jalandhar State - Punjab India Deals In : Best Fast Food Place in Shahkot. Free Home Delivery also Available. Contact Details : Shahkot : 0091 - 70877-71542 Lohian : 0091 - 98148-67367 Nakodar : 0091 - 93912-90001 Facebook Link : https://www.facebook.com/Khalsa-wonderful-pizza-1687187268217437/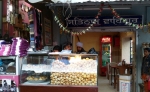 The Real Taste Golgappa Chaat Corner Valmiki Chowk Main Bazar Shahkot - 144702 Distt. Jalandhar Famous Chaat Corner: Water Golgappa, Chaat, Bhalla, Dahin Papri, Bhalla Papri, Tikki, Burger etc. Contact Person: Gurpreet Singh ( Babbu ) Mobile: 98152-96803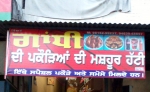 Gandhi Pakoriyan Wala - Yash Pal Puri (Gandhi) Main Bazar, Shahkot - 144702 Distt. Jalandhar State : Punjab India. Specialise In: Super Famopus for Pakoras and Samosas in Shahkot City Area. Contact Persons: Yash Pal Puri (Gandhi) Mr. Kuldeep Puri Mobile: 0091 98152-99237 Mobile: 0091 98720-05958 Mr. Sandeep Puri Mobile: 0091 94639-58857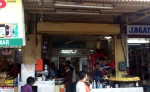 Jain Refreshment Main Bazar Shahkot - 144702 Distt. Jalandhar Contact Person: Manoj Kumar Mobile: 98151-37656 Tel: 01821-261768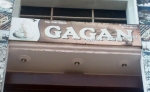 Gagan Refreshment Gurudawara Road, Main Bazar, Shahkot Distt. Jalandhar Available Items: Pizza, Burger, Noodles, Tikki, Juice etc. Special Arrangement for Marriages & Parties Contact Persons: Vijay Kumar Jindal Gagan Jindal Tel: 01821-260238 Mobile: 98152-31041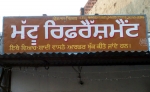 Mattu Refreshment Opp. Hero Cycles Agency Near New Bus Stand Moga Road Shahkot - 144702 Distt. Jalandhar Special Booking for Marriages and Parties is available here. Contact Person: Mattu Mobiles: 98552-53831, 94635-33408, 98729-21365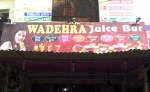 Wadhera Refreshment and Juice Bar Sabzi Mandi Chowk Main Bazar Shahkot - 144702 Distt. Jalandhar Special In: Burger Noodles, Manchurian, Cheese Chilly, Ice Cream, Juice, Chole Bhature, Dosa Etc. Contact Person: Pawan Kumar Wadhera Mobiles: 98882-28160, 99884-07323, 99886-68951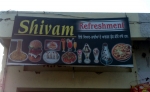 Shivam Refreshment New Bus Stand Shahkot - 144702 Distt. Jalandhar Special Booking for Marriages and Parties available Contact Person: Kamal Singh Mobile: 95926-61871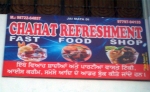 Chahat Refreshment Fast Food Shop Opp. New Bus Stand Shahkot - 144702 Distt. Jalandhar Contact Persons: Sanjay Mobile: 99154-95425 Bittu Mobile: 98722-64857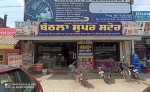 Bathla Super Store ( Shahkot ) - Food Corner Moga Road Shahkot - 144702 Distt. : Jalandhar State : Punjab ( INDIA ). Deals In (Brief Description) : Bathla Superstore is a General Karyana & Grocery Store Provides Daily need Goods to customers and also has Food Corner to provide Snacks Like Samosas, Choley Bhaturas & Tikki etc. Photo Gallery of Bathla Super Store - Food Corner in Shahkot : + click on small snap to make it enlarge + ...
---
Update Us About This Category of Shahkot City
(
More About This Category Page
)
Special Note :
Fill this form to send us more about this page, if you have any updated information of upper page Category of business or place of Shahkot City. This form will send instant email to
Team of ShahkotCity
and then Team will do appropriate action regarding this Category page to update places or add new places etc.
Thank you very much to everone for love & support.
---