Banks > Banks Details
Total
4280
Views
Capital Local Area Bank Shahkot - CLAB Bank Shahkot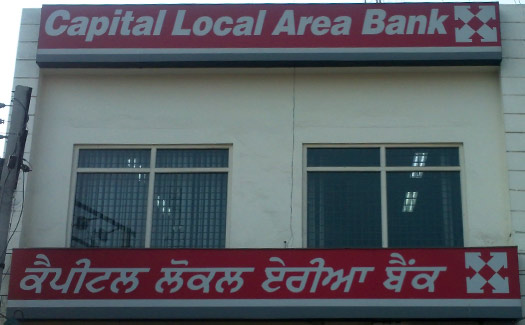 Capital Local Area Bank Shahkot
Jarnail Market, Near Post Office
Malsian Road, Shahkot - 144702
Distt. Jalandhar
Punjab, INDIA
Speciality: Bank Service available 7 Days a Week
Facilities Avaiable:
Fully Air Conditioned Branch
All Bank Services
ATM with the Branch
All Banking Facilities Available
Working Timings of Bank:
From Monday to Friday : [ 10-00 A.M. to 5-00 P.M. ]
Saturday and Sunday : [ 10-00 A.M. to 2-00 P.M. ]
Contact Details:
Tel: 01821-503457, 01821-503458
Email Address: c2hhaGtvdEBjYXBpdGFsYmFuay5jby5pbg==
Website of Bank: www.capitalbank.co.in
---
Update Us About This Page of Shahkot City
(
More About This Business/Office/Place
)
Special Note :
Fill this form to send us more about this page, if you have any updated information of upper page business or place of Shahkot City. This form will send instant email to
Team of ShahkotCity
and then Team will do appropriate action regarding this page to update details or contact numbers etc.
Thank you very much to everone for love & support.
---