Offices > Government Office
Total
4009
Views
PWD Rest House Shahkot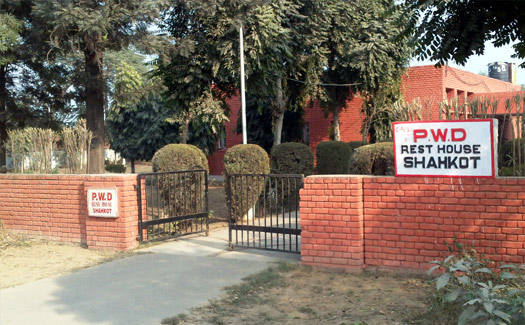 PWD Rest House Shahkot
PWD - Public Works Department
Malsian Road
Shahkot - 144702
Distt. Jalandhar
PWD (Public Works Department) Rest House located around 1 KM away from city on Malsian Road.
Government PWD Rest House: Rest House use to stay arrangement in the City for Government Officers, Leaders and authorised government persons, V.I.P. Persons.
Facilities and Features of the Rest House are under Government Rules.
---
Update Us About This Page of Shahkot City
(
More About This Business/Office/Place
)
Special Note :
Fill this form to send us more about this page, if you have any updated information of upper page business or place of Shahkot City. This form will send instant email to
Team of ShahkotCity
and then Team will do appropriate action regarding this page to update details or contact numbers etc.
Thank you very much to everone for love & support.
---