Offices > Government Office
Total
6809
Views
PSPCL Electricity Office Shahkot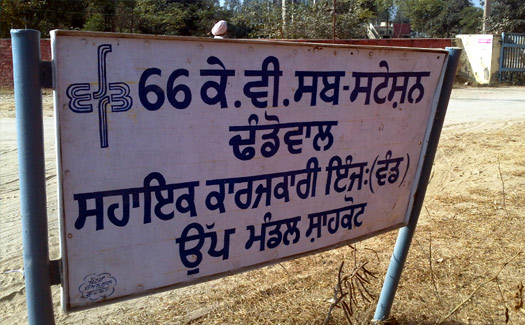 Punjab State Power Corporation Ltd.
Divison Shahkot (P.S.P.C.L.)
Village Dhandowal, Shahkot -144702
Distt. Jalandhar
Complaint Number: 01821-260121
Grid Contact Number: 96461-16830
Clerical Office: 01821-260142
Online Payment of Bills : https://epayment.pspcl.com
For more details Please Visit : http://www.pspcl.in
Websites Online : http://www.pstcl.org
---
Update Us About This Page of Shahkot City
(
More About This Business/Office/Place
)
Special Note :
Fill this form to send us more about this page, if you have any updated information of upper page business or place of Shahkot City. This form will send instant email to
Team of ShahkotCity
and then Team will do appropriate action regarding this page to update details or contact numbers etc.
Thank you very much to everone for love & support.
---