Banks > Banks Details
Total
3957
Views
Oriental Bank of Commerce - OBC Bank Shahkot City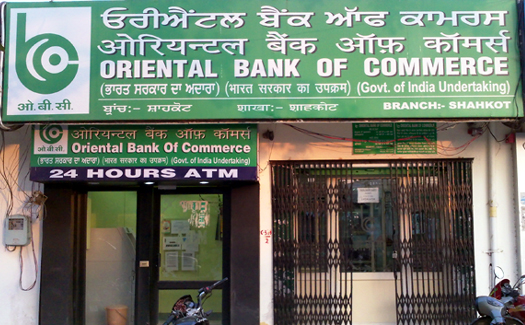 Oriental Bank Of Commerce - OBC Bank Shahkot City
...where every individual is committed
Jarnail Market, Near Post Office Shahkot
Malsian Road ,
Shahkot - 144702,
Distt. Jalandhar,
State - Punjab,
INDIA.
About Branch : OBC Bank Branch is also nearby the Post Office towards Malsian nearby 200 mtrs far from the Police Station Shahkot. Bank Provide the Facilities like Personal Banking, Online Banking etc. ATM is also available for the customers. Open area in front of bank for the parking purposes.
Contact Details:
Mr. Gurvinder Singh (Sr. Manager)
Mobile No : 0091 88720-42217
------------------------------------
Sh. Prashant Vardhan (Old Branch Manager)
Mobile No : 0091 98728-72896
------------------------------------
Tel No : 01821 - ( 261187, 5009765, 5009766, 5009769, 5009764 )
IFSC Code : ORBC0100773
SWIFT Code : ORBCINBBIBD
Email Address : Ym0wNzczQG9iYy5jby5pbg==
For More Details Please visit : www.obcindia.co.in
---
Update Us About This Page of Shahkot City
(
More About This Business/Office/Place
)
Special Note :
Fill this form to send us more about this page, if you have any updated information of upper page business or place of Shahkot City. This form will send instant email to
Team of ShahkotCity
and then Team will do appropriate action regarding this page to update details or contact numbers etc.
Thank you very much to everone for love & support.
---