Offices > Government Office
Total
3290
Views
Military Canteen Shahkot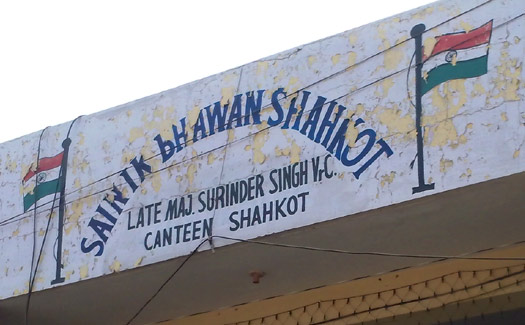 Late major Surinder Singh (Vr.C.) C.S.D. Canteen Shahkot
Military Canteen Shahkot
Near New Bus Stand, Shahkot - 144702
Distt. Jalandhar
U.R.C. Number: 0332
Note: Closed On Sundays and Last Day of the Month
Only Military Smart Card Holders are Allowed
Ex Servicemen those having no cards can apply for Smart Card by filling application form.
Timings:
[ 9-00 a.m. to 1-30 p.m. ]
------ After Lunch --------
[ 3-00 p.m. to 5-00 p.m. ]
Contact Details:
Tel: 01821-261155
---
Update Us About This Page of Shahkot City
(
More About This Business/Office/Place
)
Special Note :
Fill this form to send us more about this page, if you have any updated information of upper page business or place of Shahkot City. This form will send instant email to
Team of ShahkotCity
and then Team will do appropriate action regarding this page to update details or contact numbers etc.
Thank you very much to everone for love & support.
---