Food and Drinks > Snacks and Fast Food
Total
2958
Views
Gandhi Pakoriyan Wala Shahkot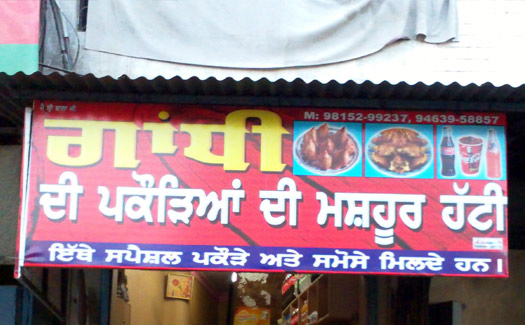 Gandhi Pakoriyan Wala - Yash Pal Puri (Gandhi)
Main Bazar,
Shahkot - 144702
Distt. Jalandhar
State : Punjab
India.
Specialise In: Super Famopus for Pakoras and Samosas in Shahkot City Area.
Contact Persons:
Yash Pal Puri (Gandhi)
Mr. Kuldeep Puri
Mobile: 0091 98152-99237
Mobile: 0091 98720-05958
Mr. Sandeep Puri
Mobile: 0091 94639-58857
---
Update Us About This Page of Shahkot City
(
More About This Business/Office/Place
)
Special Note :
Fill this form to send us more about this page, if you have any updated information of upper page business or place of Shahkot City. This form will send instant email to
Team of ShahkotCity
and then Team will do appropriate action regarding this page to update details or contact numbers etc.
Thank you very much to everone for love & support.
---