Banks > Banks Details
Total
3813
Views
Punjab National Bank - PNB Bank Shahkot City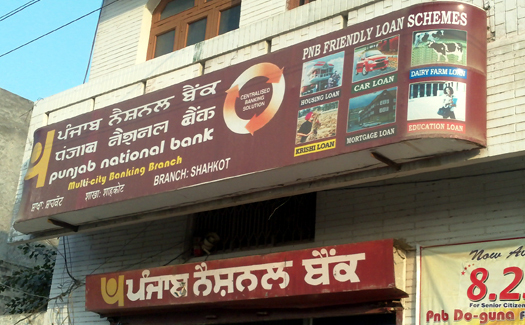 Punjab National Bank
Jawahar Market, Malsian Road,
Shahkot - 144702
Distt. Jalandhar
Punjab, INDIA.
Location Info : Bank Branch is situated almost on Main road of Shahkot city. 400 mtrs far from the Police Station towards Malsian.
Facilities : Bank Provide the different type of banking services to the customers like Personal Banking , Online banking. Different kind of Loan facilities for the customers are available.
Contact Details :
Tel No : 0091 - 1821 - 260377
Email : Ym80NzExMDBAcG5iLmNvLmlu
Branch Other Information :
IFSC Code : PUNB0471100
SWIFT Code : PUNBINBBJCL
Official Website of PNB : http://www.pnbindia.in/
---
Update Us About This Page of Shahkot City
(
More About This Business/Office/Place
)
Special Note :
Fill this form to send us more about this page, if you have any updated information of upper page business or place of Shahkot City. This form will send instant email to
Team of ShahkotCity
and then Team will do appropriate action regarding this page to update details or contact numbers etc.
Thank you very much to everone for love & support.
---