Education > Schools
Total
5534
Views
Saint Manus Convent School Shahkot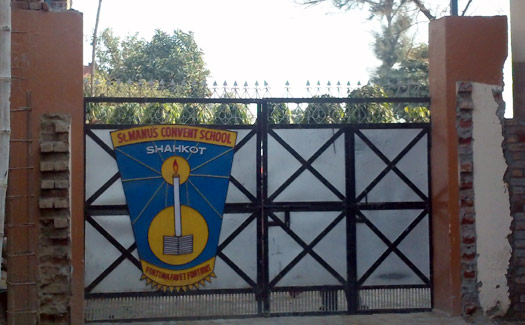 Saint Manu's Convent School Shahkot
Moga Road, Shahkot - 144702
Distt. Jalandhar
C.B.S.E. Affiliated School
Classes Range of School:
Prenursery Class to Tenth Class (10th)
School Timings:
Summers: [ 7-50 a.m. to 2-10 p.m. ]
Winters: [ 8-50 a.m. to 3-10 p.m. ]
Contact Details:
Jagjit Kaur Popli
Principal
Mobile: 98159-62230
Tel: 01821-260230
Email Address: c2FpbnRtYW51Y29udmVudHNjaG9vbEB5YWhvby5jb20=
---
Update Us About This Page of Shahkot City
(
More About This Business/Office/Place
)
Special Note :
Fill this form to send us more about this page, if you have any updated information of upper page business or place of Shahkot City. This form will send instant email to
Team of ShahkotCity
and then Team will do appropriate action regarding this page to update details or contact numbers etc.
Thank you very much to everone for love & support.
---