Real Estate Business > Architects
Total
2910
Views
Jaspal and Company - Architects and Engineers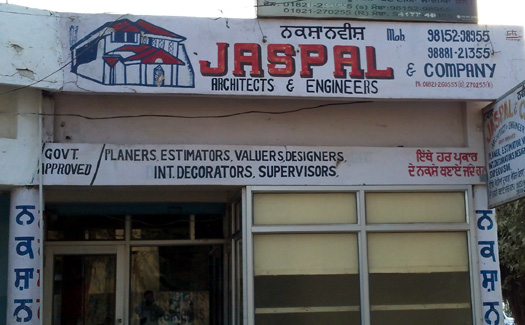 Jaspal and Company [ Architects & Engineers ]
Office:
Tehsil Road, Near Bus Stand, Shahkot
Distt. Jalandhar
Residence: Vill. Seechewal, Teh. Shahkot (Jal.)
Features and Facilities:
Planers
Valuers
Int. Decorators
Estimators
Designers
Supervisors
Contact Details:
Tel: 01821-260555, 01821-270255
Mobile: 98152-98955
---
Update Us About This Page of Shahkot City
(
More About This Business/Office/Place
)
Special Note :
Fill this form to send us more about this page, if you have any updated information of upper page business or place of Shahkot City. This form will send instant email to
Team of ShahkotCity
and then Team will do appropriate action regarding this page to update details or contact numbers etc.
Thank you very much to everone for love & support.
---