Health Services > Hospitals
Total
1881
Views
Behal Ayurvedic Infertility Centre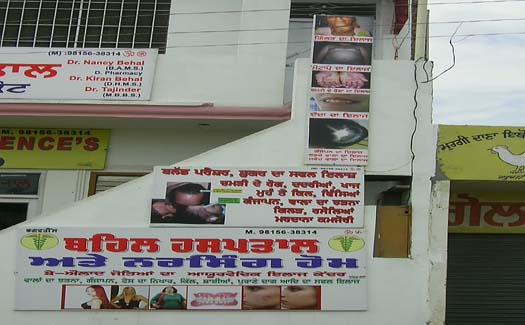 Behal Ayurvedic Infertility Centre
Salaichan Road
Shahkot - 144702
Distt. Jalandhar
Email Address: aW5mb0BiZWhhbGhlYWx0aHNlcnZpY2VzLmNvbQ==
Official Website: http://www.behalhealthservices.com
Available Treatments:
Treatment of Male and Feamale Infertility
Uterus Fibroma
Irregular Menses & Excessive Bleeding
Treatment of Male & Female Impotency
Treatment of Sperms Deformality
Treatment of Psyco Impotency
Treatment of Improve Memory
Treatment of Weight Gaining
Treatment of Breast Development
Treatment of Hairs
Treatment of Skin (Pimples & Black Mraks)
Face Care Ayurvedic Treatment
Contact Doctors:
Dr. Pawan Behal [ B.E.M.S ]
Mobile: 98156-38314
Email Address: ZHIucGJlaGFsQHlhaG9vLmlu
-----------------------------------------------------------------------------
Dr. Nancy Behal [ B.A.M.S., D. Pharmacy ]
---
Update Us About This Page of Shahkot City
(
More About This Business/Office/Place
)
Special Note :
Fill this form to send us more about this page, if you have any updated information of upper page business or place of Shahkot City. This form will send instant email to
Team of ShahkotCity
and then Team will do appropriate action regarding this page to update details or contact numbers etc.
Thank you very much to everone for love & support.
---